In the busies of the Christmas season, scurrying about, grabbing things, doing dish after dish after dish in preparation for the big day and so many dishes after, my nails were half chipped off by Christmas morning....
Which was ok really, i didn't like them as much as i had originally hoped to, especially the red tipped ocean avenue ones. They'd come about because i was ill and not had enough energy to be as creative as i'd liked. So i did them over! Now i am thrilled with them. They're dotty atop a silver shade. Don't they remind you of pretty gift wrapping paper?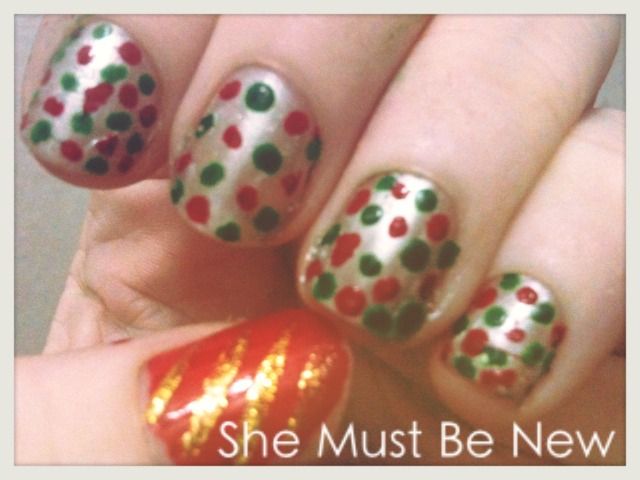 I love them! I mentioned how much i love wrapping gifts didn't i? When i look at them they give me a little bit of the same feeling :)
On the down side, now my computer monitor is behaving wonky, Started halfway through Christmas day! So forgive me if my posts begin being slow as i attempt to rectify this technical difficulty :(
What do you think of this nail look?