Have you been wondering what I've gotten up to lately?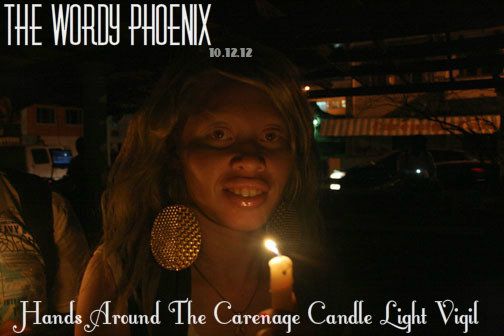 Once i heard about this event i knew i had to be there. The Carenage is one of my

favourite

places on island after all and having seen too many cases of domestic violence in my short life, this cause called to me. It was part of the closing off of the 16 days of activism against gender based violence being put on by the Ministry of Gender & Social Development and GNOW's (Or National Organization of women)
Speak Up & Out Campaign
and held on
the United Nation's Human Rights Day (10th Dec.)
Even though finals have been baring down on me, I made a risky decision to leave the house and head down to the event, I was told it would be short and sweet and indeed it was.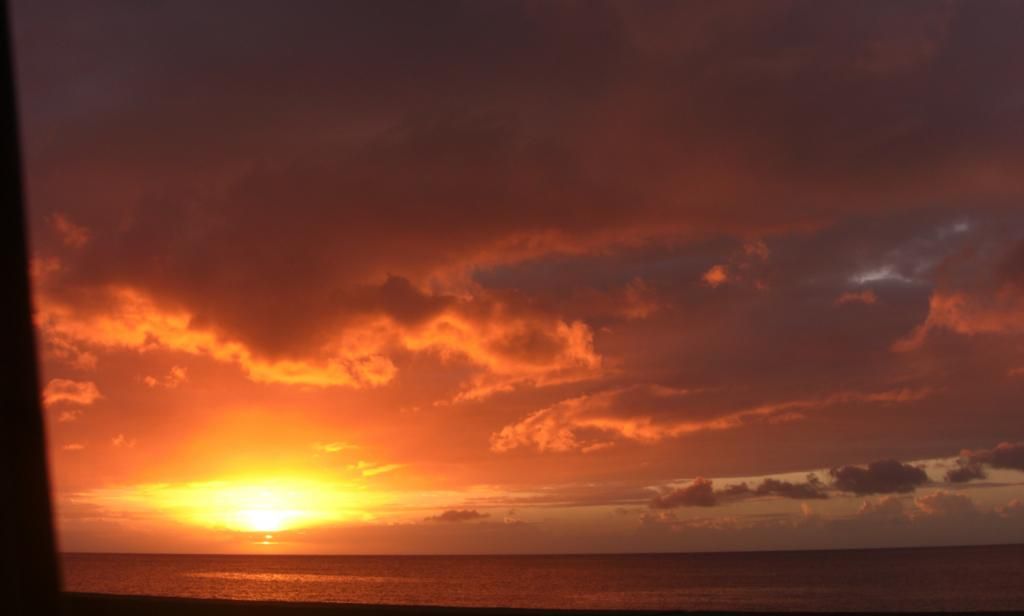 My late evening journey meant i got to see this beautiful sunset and watch the sky go from this...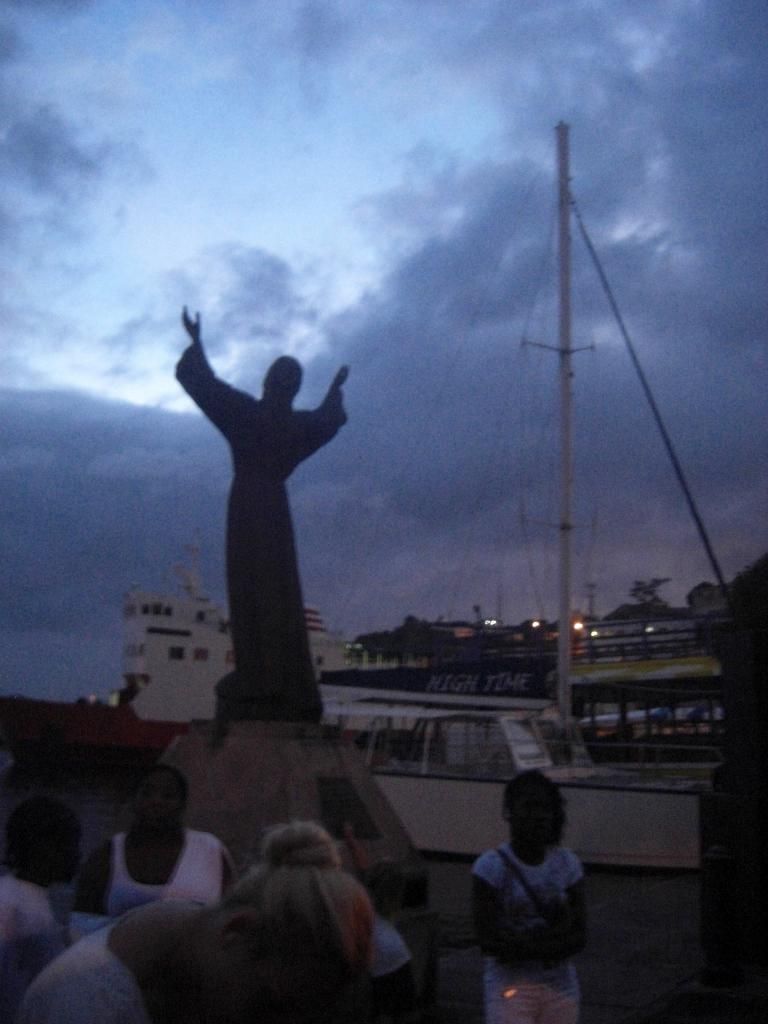 Then this! It's my favourite statue on island as well, also happening to be the same place where we assembled to listen to brief remarks and instructions from the events' organizers about what would take place there that day.
They spoke some on the history of gender based violence, it's local effects on our country, The White Ribbon Pledge, and the future eradication we hoped to help influence with our presence there that day.
The rain threatened us all the way through but didn't make good on it's bluff till after the event was over thank God!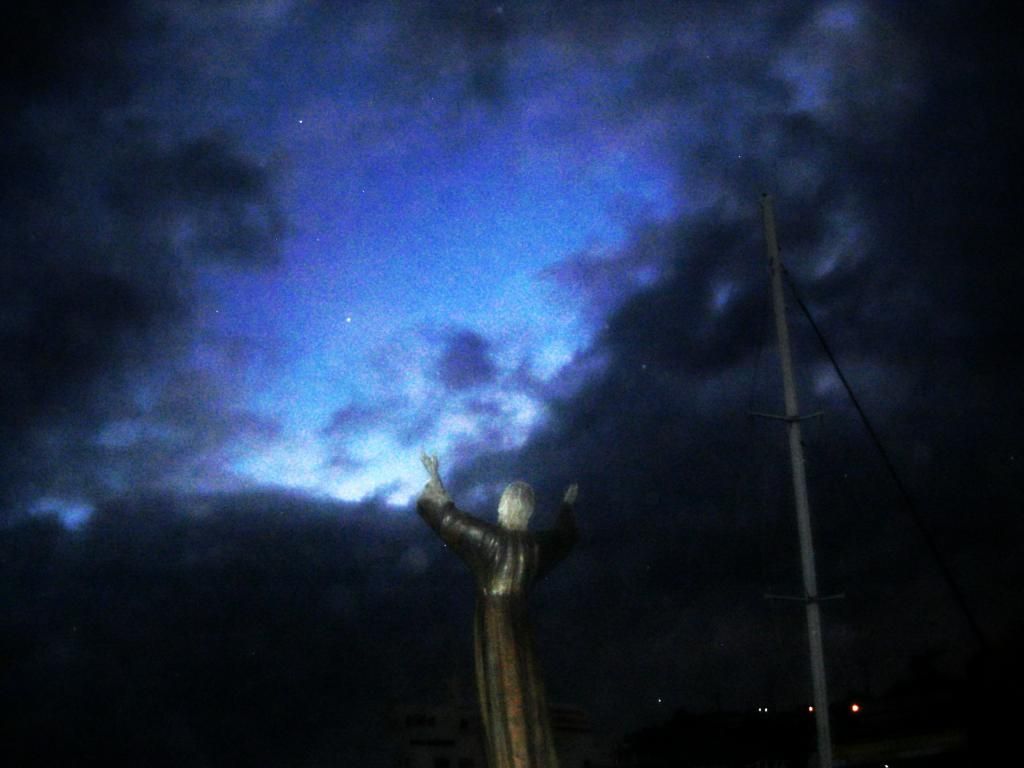 It was a beautiful event. The scene was beautiful too, I was so happy to see that so many people came out. Not enough to join hands completely around the Carenage as originally intended but maybe next year it will grow and evolve with more media coverage?
It's so important to remain active, to keep a clear and continuous voice about the ills that plague or society. I honestly believe that if we keep talking about them, they can't keep taking us by surprise. The more our displeasure is voiced, the less power these acts have over us and their victims.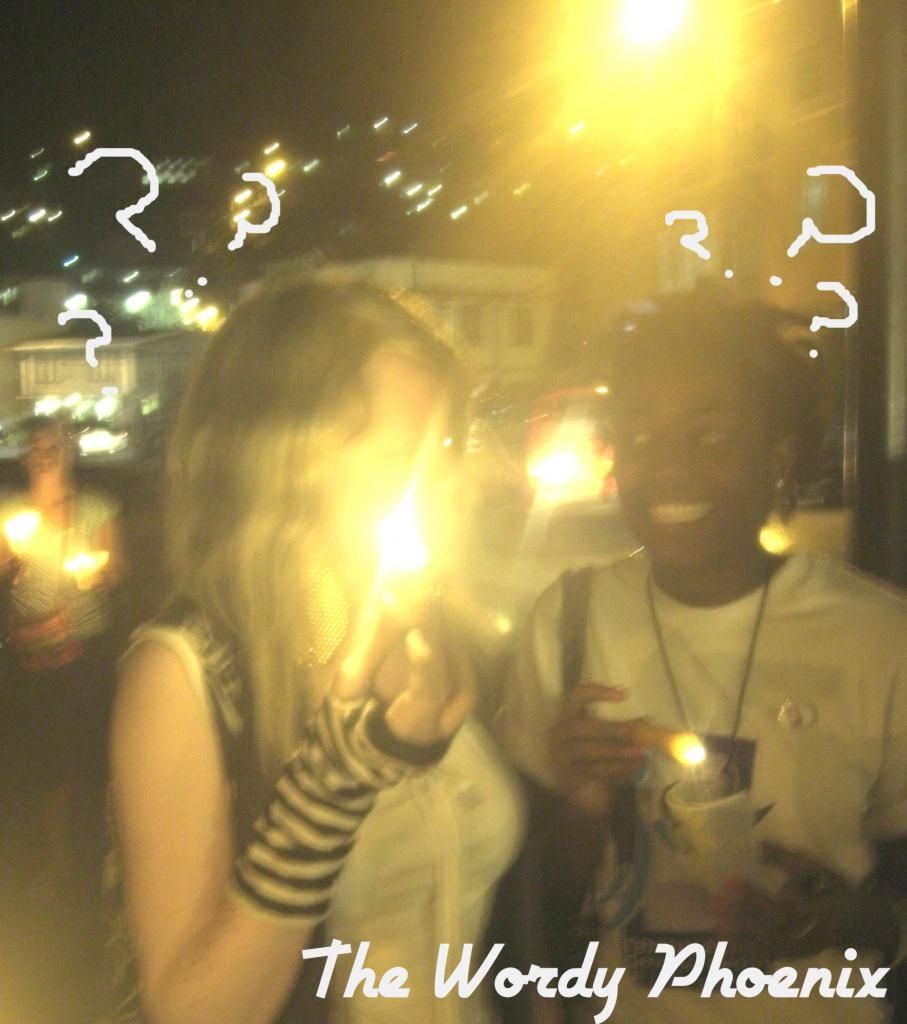 These two pictures were added in just for fun, to show the difficulties of taking pictures at night with a dying point and shoot! Here i am with fellow Writers Association Of Grenada member and GNOW associate
Damarlie
. We were busy chatting and forgot we were taking a picture...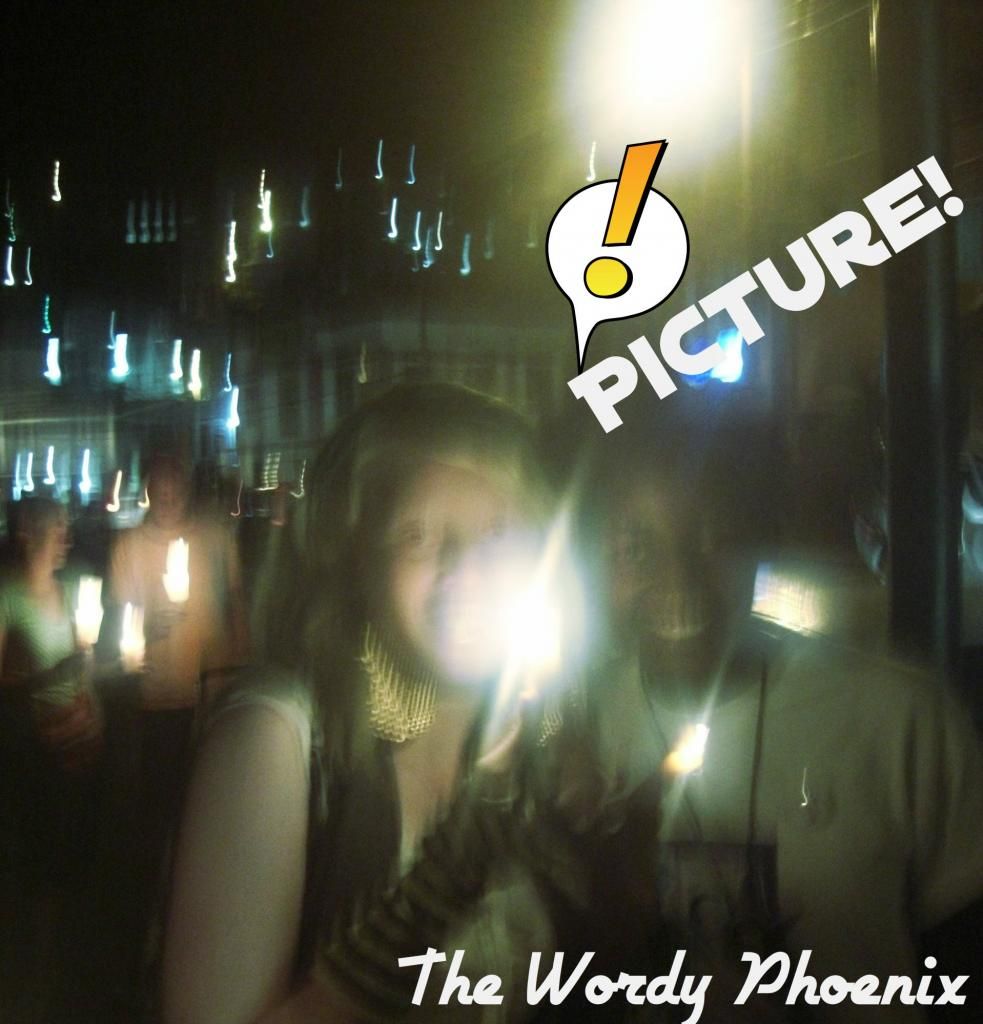 Then we remembered!
I was so glad to be a part of this walk, to wear white and a white ribbon and take the
White Ribbon Pledge
, a pledge I had taken informally so many many years ago...
Lets keep walking, keep writing, keep lighting our candles to make a difference in the only world, the only life we're gifted.
"International law is clear: No matter who you are, or where you live, your voice counts. On this Day, let us unite to defend your right to make it heard."~

Mr. Ban Ki-Moon, UN's Secretary-General