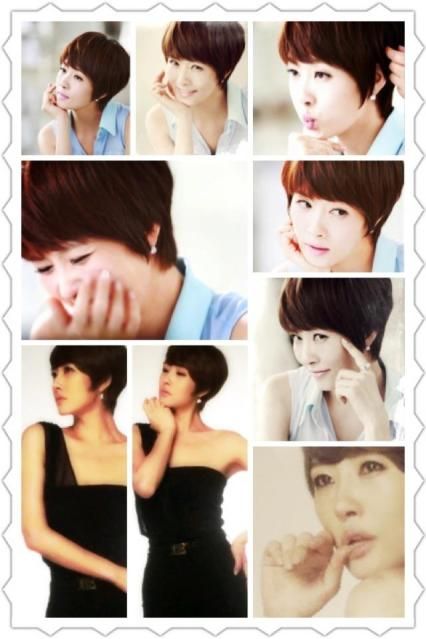 My favorite Korean Actress Kim Sun Ah
(affectionately called Sunny)
Back in the drama I Do I Do.
I must admit it was not one of my favorite of her roles....I give it a 3/5. I didn't much like the acting of her co star. Though he did fit the immaturity role well and he sure cried easily! I like most was disappointed that we didn't see her stomach growing in the drama and i thought the last episode was SO anti climatic...
Regardless, i love and appreciate the message the drama is trying to send out to the public. That becoming a single mother is not the end of one's career as a professional, that it no longer means hiding away with the shame of your unwed mistake. It does not mean your dreams loose luster...if anything, they only intensify...
Also it was an opportunity to learn so much about the shoe industry from the design team to the production team. That's another thing i love about Korean Dramas, you often get to learn about things you would not usually get a chance to consider and learn to appreciate the work of those you do not pay mind to...
On a less serious note, since she plays a top business woman in this drama Kim Sun Ah is dressed to a t! Boy do i love Korean fashion! Check out some of her outfits in the show, taken from her facebook page :)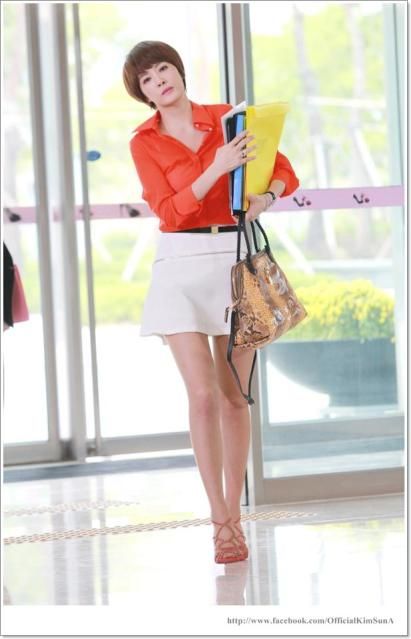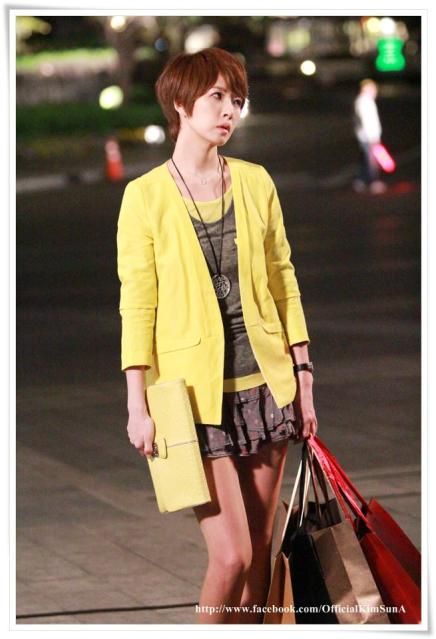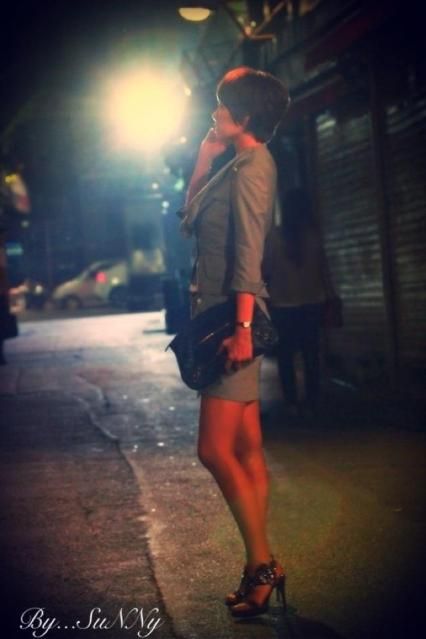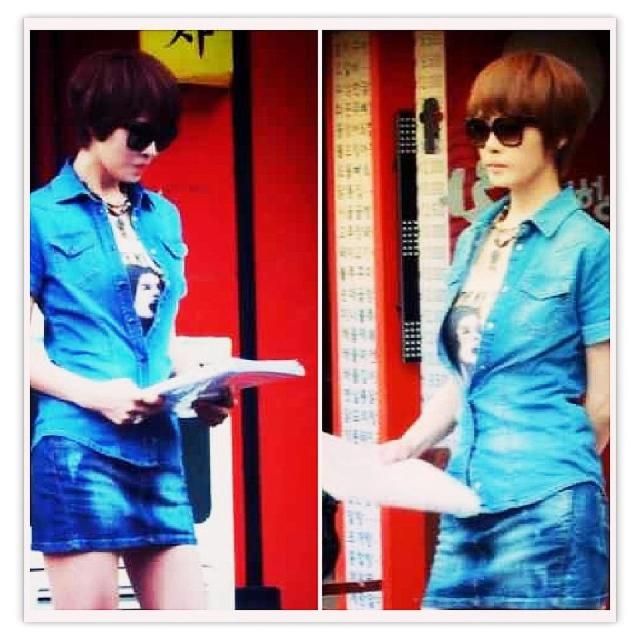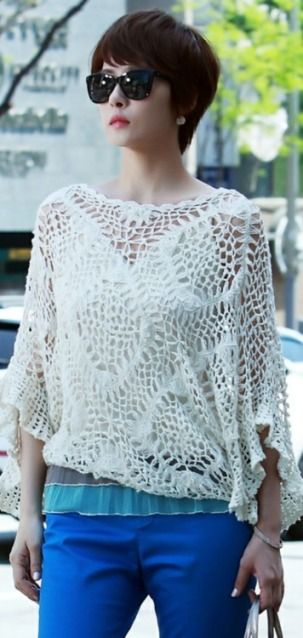 I've seen her in a lot since i do love her acting.
Oh how fun she is Kim Sun Ah and what she often stands for. This lady will pull out of a project if she finds she isn't able to dedicate enough time to make her performance 120% She has gained and lost pounds to be in varying roles. I love her dedication to her job and to her fans, her quirky attitude and good nature. :)
Night after Night/When it's at night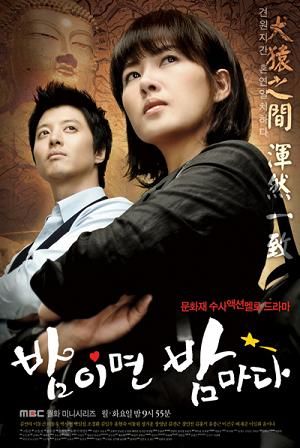 A dishonest and vain history teacher and an employee of the national artifacts division track down stolen historical artifacts. Him for personal gain the other for the preservation of history.
(my favorite of hers, double awesome because my favorite male actor was her co star!)
My Name is Kim Sam-Soon/My Lovely Kim Sam-Soon,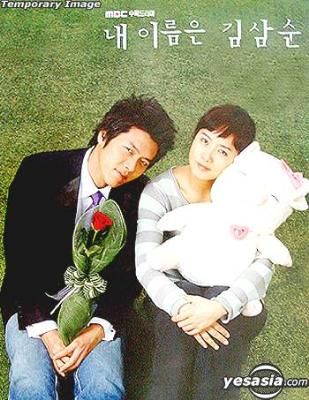 A brilliant pastry chief with bad self image and low self esteem till she even hates her name, seeks to earn enough money to go after her dreams.
Sent Of A Woman.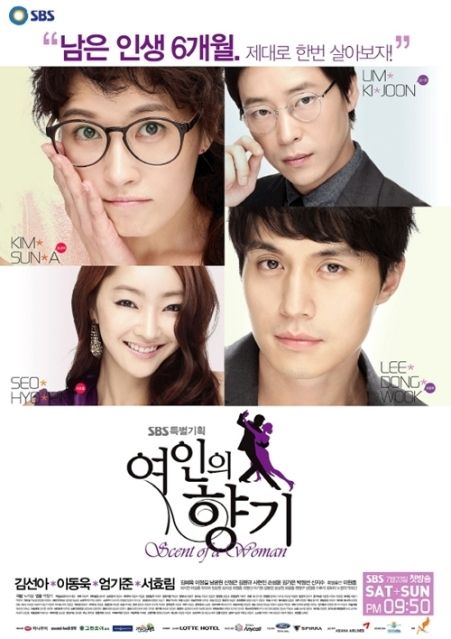 After being diagnosed with a fatal disease the a woman realizes she's spent all of her life saying yes to everybody but herself. She makes the best of the time she is given.
Movies: S Diary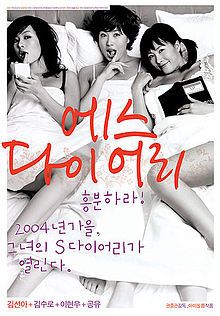 A woman who realizes she is continually being used in her relationships all throughout her life (the poster shows her at different ages in her life) finally finds the courage to look into herself and take a stand for her worth by force.
Movies: She's On Duty!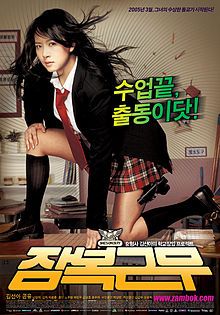 A rash and rough police officer is forced to go undercover as a high school student in order to protect a gangster's daughter only to discover numerous discrepancies in the police force in a place where all her power is taken away from her...
Quotes from K-drama I Do I Do:
"The thing that makes us different from animals is because we improve ourselves through mistakes. If we fall down 7 times, we master how to fall down the right way at the 8th time.

"
| | |
| --- | --- |
| — | Hwang Ji Ahn, I Do I Do (Ep. 15) |
"What is the right path? Where should I go from here? I will probably live with concerns and panic. But I'm not afraid anymore. Life does not go as expected, but they bring unexpected gifts. My love, my child… and the people who I am grateful to… I received such a great gift in those short 9 months. What kind of gifts will be waiting for me in my rough future? I am very curious. No, I'm definitely looking forward to them."
"The fate on the road can be perfect only when it's ended on the road." – Ji An

"All people are cowards. Even more so when they have something to protect." – Gun Hyung

"It's like expecting boiled chicken to lay an egg"

"i do not ever want to so weak that i have to step on others to get ahead"

"People who stab you in the back will always only ever see your back"
----
Here is the trailer. No subtitles though sorry :( At the end where they are under covers speaking seductively, that part is not in the drama, that's just the actor and actress being silly to the audience lol