Can you tell that i went back to work? Way to mess up my steady blogging routine making a living! Oi! Lets have willing thoughts then...
Just keep calm and teach on i suppose but in my heart of hearts i'll tell you a secret: I'm already ready for summer time fun! I miss that airy feeling, i miss days when the beach is calling me even more than usual, i miss days filled with colour and the laughter of friends who don't have to work! But most of all i miss longer days! Anybody else guilty of this?
So my nails are reflecting that today, I'm totally sporting what i would deem a 'summer' look.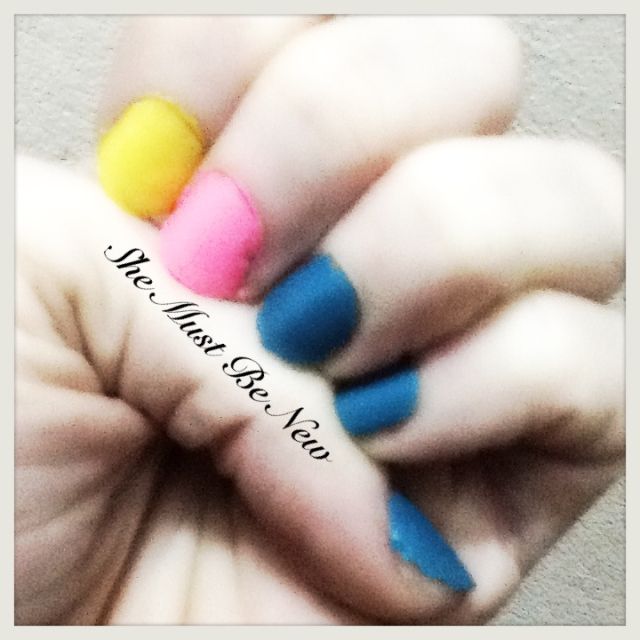 Its fun and bright and whimsical! Though I probably won't keep it long, its a bit bright for work and may distract the kiddies but i can sport it this evening when i go out now can't i? Even though it's rather rushed and kindda messy with chippy ends where i haven't reapplied but hey, stop judging me!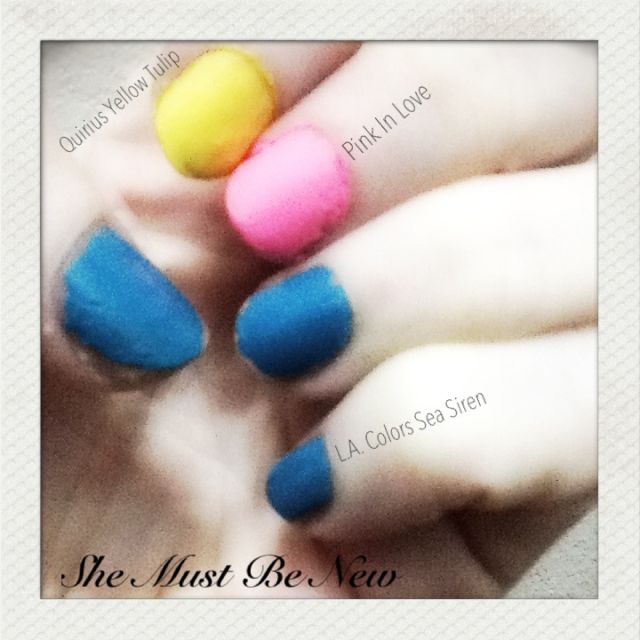 I don't know why it looks so much like L.A. Colours -
Splash
in these shot, maybe because its not under natural light? I swear my Sea Siren doesn't really look this blue
in real life
, its got a great pastely green under tone, much like the ocean!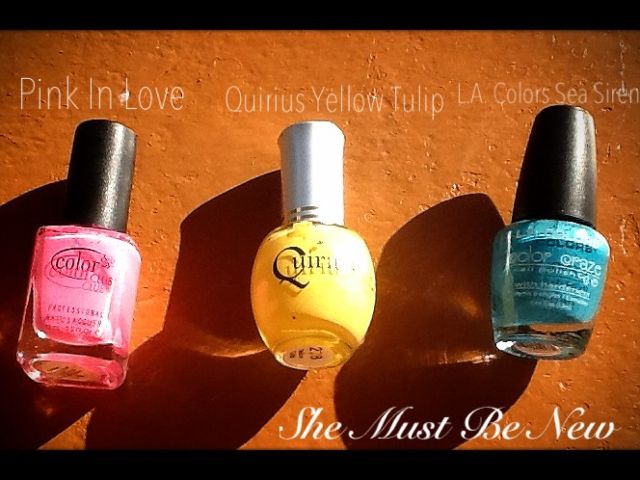 As you've probably heard me say before Color Club's Pink in Love and Qirius's Yellow Tulip are two of my favorite polishes colour wise. Maybe because they make me feel like summer?
What makes you feel like summer?
Peace. Love. Colour