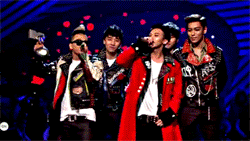 My favorite Korean male Band made a milestone of sorts recently.
i am a proud supporter.(VP)
Big Bang to the
WORLD!

In honor of their milestone victory at the MTV Awards today TILT topic is 'My favorite Korean Male bands' Lets get it started shall we? (Yes i broke the Christmas theme, why? Cause i dunno)
BIG BANG
(forever and always NUMBER ONE)
I love their style, confidence and most of all their MUSIC
My favorite song by them is Haru Haru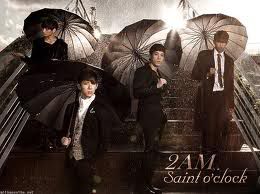 They are a 'Ballad band' which is to say they lean more to the genre of soulful, slow music.
You will notice that most of my favorite bands are Ballad bands as i am not a huge fan of 'Beat dols' as they are called in Korea. I appreciate a good looking man but the concept of loving a band just because they look good is...a little too superficial for my blood sorry. My fav song by them is 'Can't Let You Go Even If I Die' as i think their voices are amazing! As it usually is :)
Also recently released in Japanese!
One of the reasons i like 2AM over their counter parts and label mates
2PM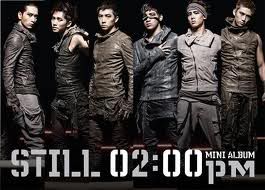 Who combined make '
ONE DAY
'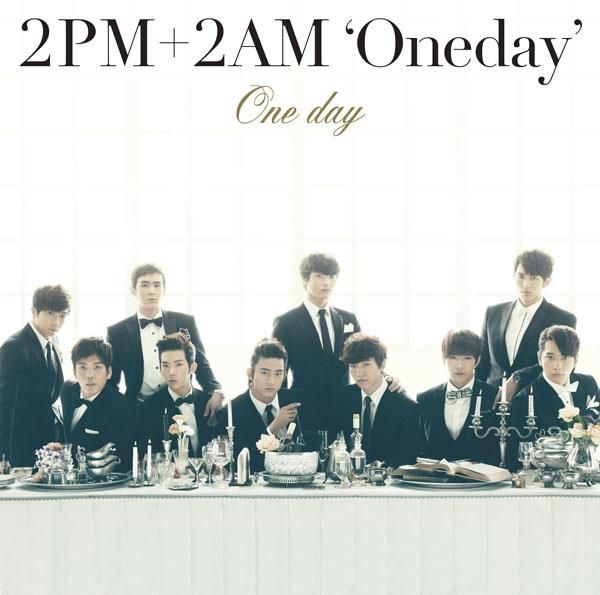 If you know a little about their history getting into show business is a brutal challenge in Korea and they fought hard to get the chance, eventually the wise J.Y.P. narrowed them down and then separated them to 'ballad idols' and 'beast idols' respectively 2AM and 2PM' the boys struggled together and are very close as 'ONE DAY' members and hyungs (brothers) I appreciate my ONE DAY boys immensely, but i lean towards 2AM's music more, i find it more meaningful. Of course that is just me ;) and if they actually SOUND good is a different and wonderful story.
Enjoy this wonderful treat of them preforming together!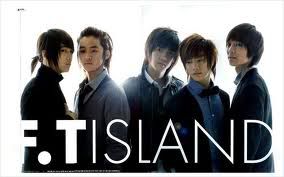 FTIsland
I love these guys because they sound so soulful, they play their own instruments and they're so different from the usual I love their song 'Bad Woman' possible my favorite Kpop song ever.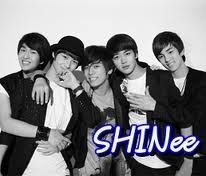 SHINee
As you can see SHINee have gone with what i like to think of as the 'cute dongseng' concept (cute younger siblings) I love their music, not a big fan of their mature step into beat dols territory but i love to hear them which is what is most important to me :) They also did the theme song opening for Boys Over Flowers the Korean Drama which I've
mentioned before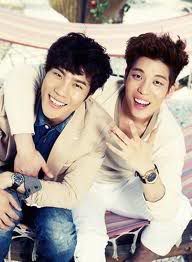 Homme
It was so hard to find a photo of them that does not look incredibly 'gay' which is part of their selling concept though from what i gather or at least and incredibly questionable i mean close bromance, which is kindda sad cause they're so good they shouldn't have to sell them like that but meh. Homme is a duo consisting of one of the main vocalists from 2AM (Changmin) and another main vocalist (Lee Hyun) from the Korean group 8ight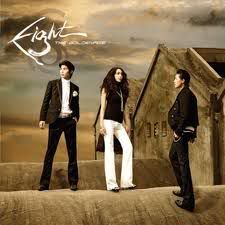 which is a trio of two guys and a gal. I LOVE Homme's music :D I do not dig their stressing on the beef cake beast dols concept but oh well lol. My favorite song by Homme is 'I Was Able To Eat Well' and is about two friends falling for the same girl and realizing it's not worth loosing friendship over i swear lol Despite how they market it -.-
I have purposefully linked to none official music videos in this post as much as possible cause i want you to really hear their voices and words and see why i love them.
Happy Thursday!