WELL, I'm sick...both with what looks to be shaping up as a cold and over come with school work (it's crunch time at my UNI
and part of what they're crushing is my creative soul but whatever
) So in apology here is a little post in picture of some attempted nail art i did a while back.
Used L.A. Color in "Splash" (not exactly inventive now are they?) and saw a fun design for '
Tribal Nails
' so decided to try it!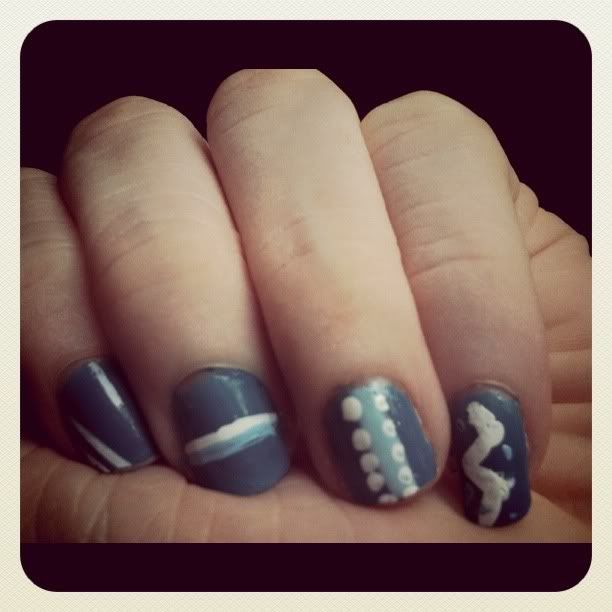 Well i was not in love with how my lame attempt came out so i improvised it a bit
The instagram shots dull the colour a bit but the first pic is pretty accurate. Despite the creativity in the name it's still one of my favoured shades, nice and dark, just the way i like it!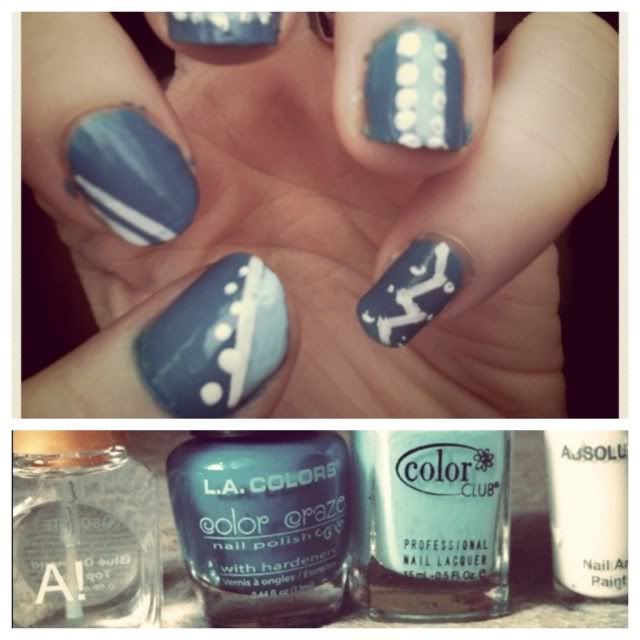 Do forgive me?
Meanwhile i attempt to cuddle up to a cup of hot hot honey lemon ginseng herbal tea!
In hopes of kicking whatever this is to the curb ASAP!