How is it October again already??!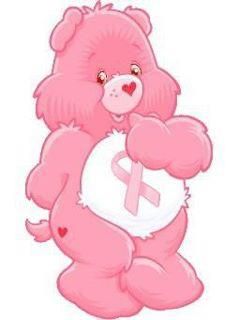 I have a special place in my heart for care bears. My favorite is 'Love-a-lot' bear with 'Cheer Bear' running a close second. So when i saw this i thought: ah! how special! Breast Cancer is a cause that runs very close to my heart.
So this month, as i often do in October i did my nails to rep the cause.
If you would however like to show your support via some more swag, this time where a portion of the profits (if not all i really don't remember at the moment) go to helping women who can't afford mammograms have them check these cuties out from
The Breast Cancer Site